Poor Oliver Twist looked forward to an unappetizing meal with all of his heart. Be a basket full of grateful that you weren't him. Enjoy a choice of food and drink with this Groupon.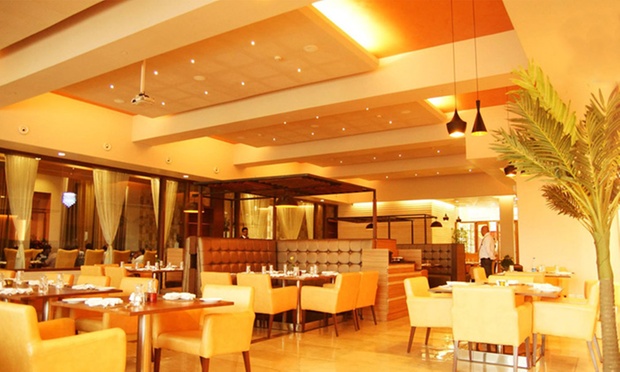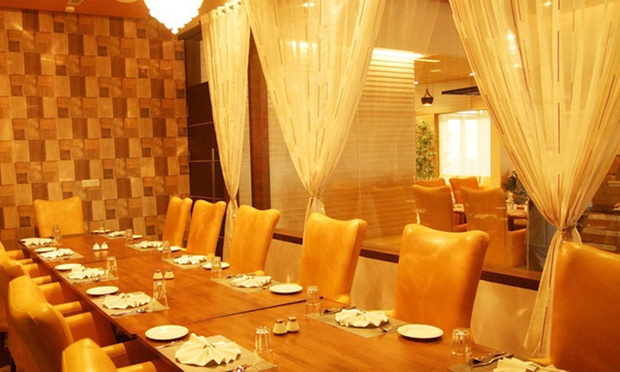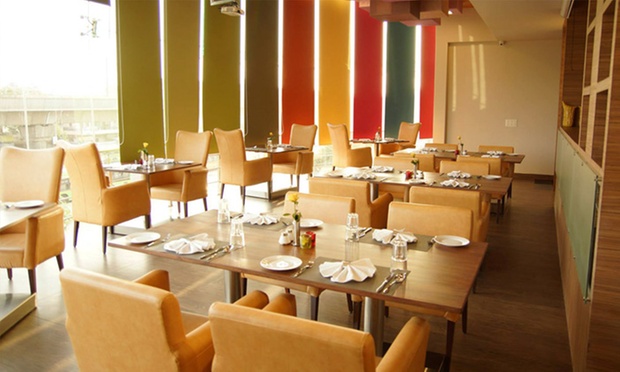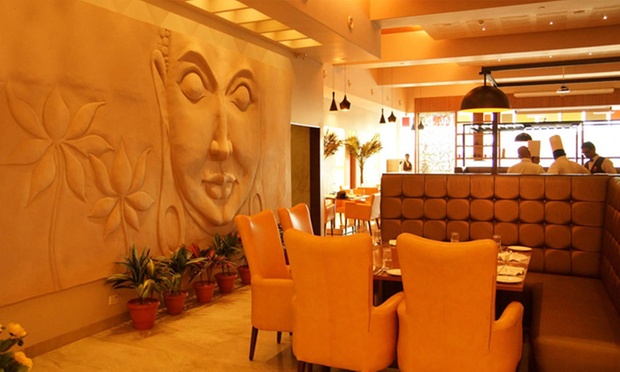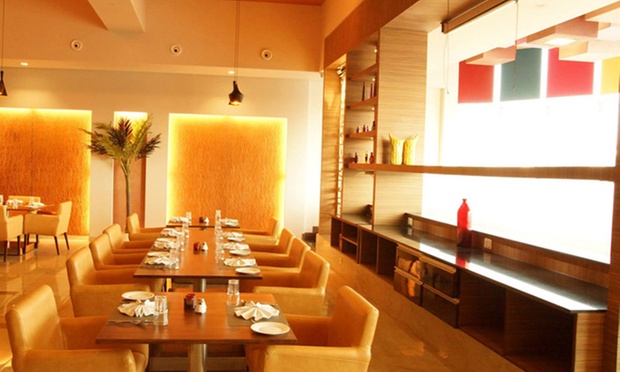 GROUPON MENU
Starters
Indian
Veg
Multani Paneer Tikk A
Fusion Paneer Tikka
Gol Mirch Malai Paneer
Dahi Ke Kebab
Makhmali Chaman Seekh
Nawabi Subz Seekh
Fusion Seekh Kebab
Khumb De Sholey
Chef Special Aloo Motia
Shahi Soya Kebab
Channe Ki Shikampuri
Non-Veg
Tandoori Chicken Half 4 Pieces
Fusion Murg Tikka
Gol Mirch Murg Malai Tikka
Shahi Murg Seekh Kebab
Chicken Kurkure
Tangri Kebab
Murg Shenaz
Moroccan grilled Chicken
Galouti Kebab
Patiala Seekh Kebab
Fish Amritsari
Lehsooni Mahi Tikka
Sarson Mahi Tikka
International (Veg & Non-Veg)
Chili Paneer with Three Bells
Vegetable Salt & Pepper
Honey Chili Potato
Vegetable Manchurian
Thai Spring Roll
Fusion Special Roll
Taiwanese Chili Mushroom
Chicken Lollypop
Beijing Chili Chicken
Chicken Salt & Pepper
Stir Fried Chicken in Honey Sauce
Red Pepper Chicken
Peking Chicken Roll
Crispy Konjee Lamb
Crispy Fish in Honey Pepper
Fish And Chips
Main Course
Indian
Fusion Paneer
Shahi Paneer
Paneer Pasanda
Khade Masala Ka Paneer
Methi Malai Chaman
Mridang Kofta
Nawabi Khumb
Hing Dhaniye Ki Chat-Pate Aloo
Aloo Gobhi Adraki
Mili Zuli Sabziyan
Tawa Vegetable
Palak Ke Moti
Dal Makhani
Fusion Dal
Dal Tadka
Punjabi Chhole
Dum Aloo Kashmiri
Aam Choori Bhindi
Rara Chicken
Kadhai Murg
Murg Makhani Half
Dum Ka Murg
Murg Punjabi Curry
Laal Maas
Rogan Josh
Rarra Gosht
Aandhra Fish Curry
Rice / Biryani
Steam/ Zeera Rice
Kulhar Ki Murg Biryani
Kuhar Ki Gosht Biryani
International
Chili Paneer
Stir Fried Vegetable In Honey Sauce With Nuts
Kung Pao Vegetable
Stir Fried Vegetable With Almond
Vegetable Manchurian
Thai Vegetable Curry
Buddha's Delight
Fish In Your Choice Of Sauce
Thai Chicken Curry
Jade Chicken
Mongolian Clay Pot Chicken
Burmese Chicken Curry
Beijing Chilly Chicken Gravy
Kung Pao Chicken
Chicken Manchurian
Mongolian Clay Pot Lamb
Stir Fry Lamb In Oyster Sauce
Shredded Lamb In Hot Garlic Sauce
Breads/ International Rice & Noodles
Mandarin Pan Fried Noodles
Chili Garlic Noodles
Hakka Noodles
Chopsuey
Pad Thai Noodles
Vegetable Fried Rice
Chicken Mandarin Pan Fried Noodles
Chili Chicken Garlic Noodles
Chicken Pad Thai Noodles
American Chopsuey
American Chopsuey Mis Meat
Chicken Fried Rice
Fusion Special Mix Meat Rice
Breads Will Be Served Assorted
Desserts
Ice Cream
Gulab Jamun
Phirni
Groupon Partner: Fusion Restaurant
Fusion Restaurant, located at Peeragarhi serves a variety of starters, drinks and meals on their menu. The restaurant sports a welcoming ambiance that is suitable for social and family gatherings.
Unfortunately the following deal is no longer available
but do not worry, there are more discounts for you
---