Eat till you drop and get a tummy that will be purring like a satisfied cat, with this Groupon.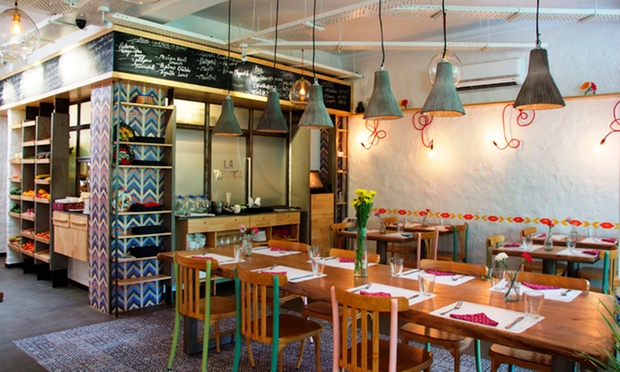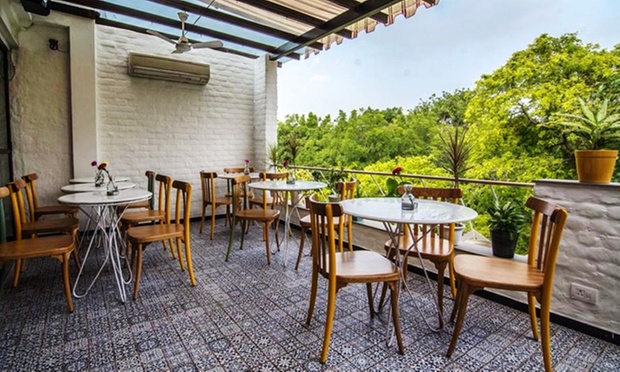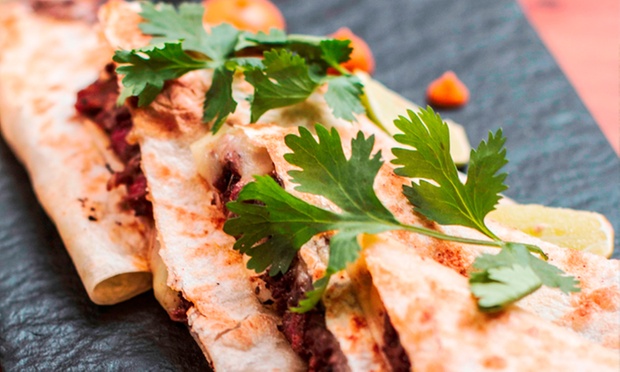 GROUPON MENU
Soup
Slow cooked black beans topped with tortilla chips, sour cream and fresh homemade cheese
Pumpkin and shrimp soup, with chipotle chili
Salads
Roasted beetroot, goat cheese, orange, caramelized nuts and mixed greens
Mexican style quinoa salad with black beans, peas, capsicum and tomato with pickled jalapeño dressing with or without chicken
Sandwiches
Raisin and walnut bread with emmental, mozzarella, goat cheese and arugula
Pan seared chicken breast with herb crusted breadcrumbs, chipotle chili, and mayonnaise
Pulled pork, chili salsa and pickled onions
Antojeria (Small Plates)
Potato and cheese fried quesadillas
Slow cooked onion and jalapeño relish quesadillas with cheese
Pulled chicken with onions, chipotle chili and tomato quesadillas with cheese
Roasted vegetables tostadas marinated with spices, served with refried beans and sour cream
Pulled chicken tostadas with refried beans, onions, chipotle chili, and tomato with a touch of cinnamon
Dessert
Churros served with chocolate sauce
Tres leches Cake made from three milks served with chantilly cream and seasonal fruit
Groupon Partner: La Bodega
La Bodega is a celebration of authentic Mexican cuisine - an antojeria y bar located in the Delhi's iconic Khan Market. The menu boasts of splendid dishes from various regions of Mexico - from street food delicacies to regional specialties.  Authenticity is fundamental to La Bodega; even the cheese and corn tortillas are prepared in-house to ensure authenticity in flavor.
La Bodega takes great pride in their cocktails that rely on the quality of ingredients used and the technique of their bartenders.
Unfortunately the following deal is no longer available
but do not worry, there are more discounts for you
---