Burgers were originally used as paperweights until somebody came up with a cleaner option in snow-globes. Don't eat your snow-globe with this Groupon.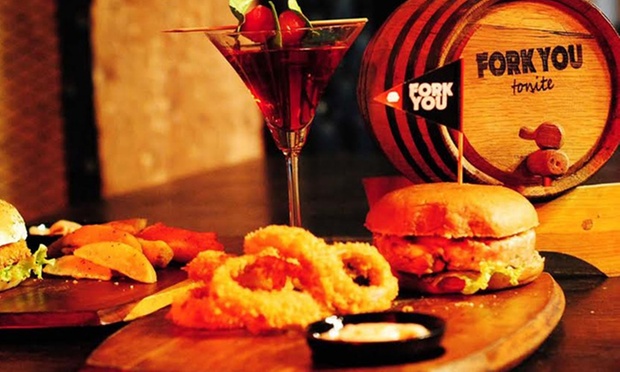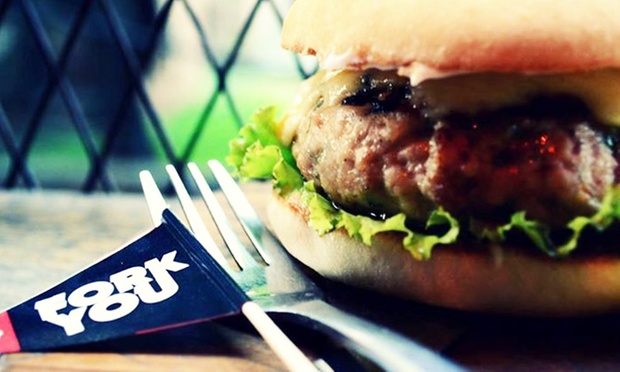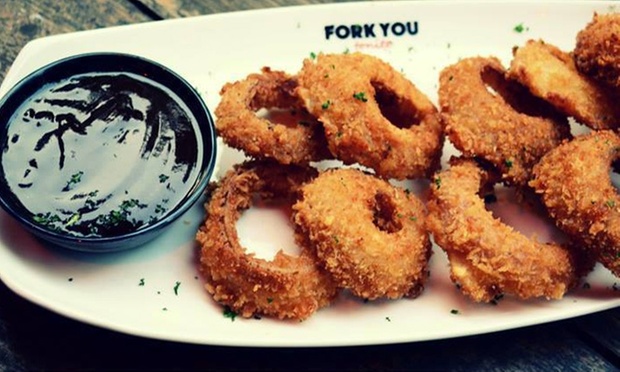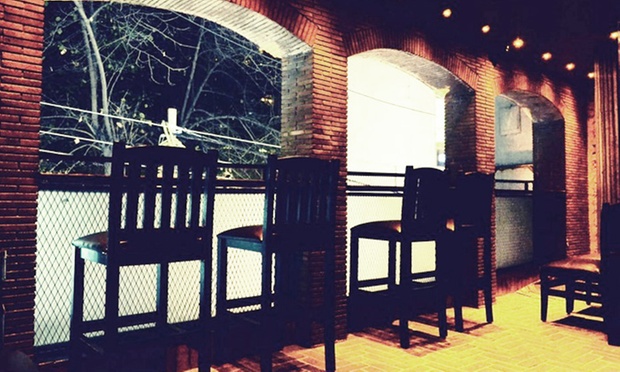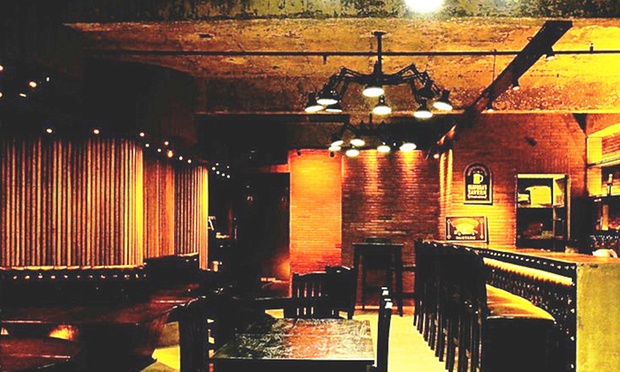 GROUPON MENU
Burgers
Lebanese Burger (Veg)
Chili Bean Burger (Veg)
Lamb Burger
Fork You Tenderloin Cheese Burger
Classic Chicken Sandwich
Tandoori Chicken Tikka Burger
Starters
Onion Rings
Corn Dogs
BBQ Chicken Fingers
Pesto Olive Chicken
spana-1655-6">grilled Chicken Wings (Hot Sauce / BBQ Sauce / Assorted Dips)
Nachos with Quesco Sauce (Veg / Chicken / Bacon)
Main Course
Veg Chili Corn Carne
Stuffed Cottage Cheese Steak
Enchiladas (Veg / Chicken)
Herb Chicken Breast
Fried Chicken
Burrito (Veg / Chicken)
Lasagna (Veg / Chicken)
Herbs and Garlic Tenderloin
Groupon Partner: Fork You
Fork You is one of a kind old school classic bar that functions as a cafe serving steaks and specially crafted burgers when the sun is out in the sky, and when it gives way to the moon the bar transforms into a high-end cocktail bar showcasing innovative mixology. It is designed to look like a classic English bar and with the ambiance lit in warm amber light it is sure to cast a spell on everyone who walks in.
Unfortunately the following deal is no longer available
but do not worry, there are more discounts for you
---