The authentic Gujarati meal has a strong list of flavor-packed dishes designed to blow your mind with every bite. Let this Groupon to Vishalla entice you with gusto and help re-kindle your love for food.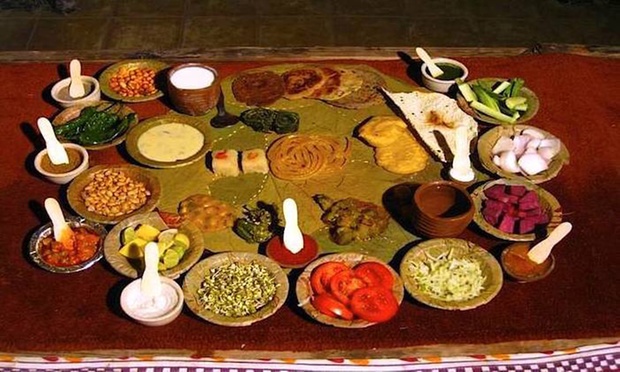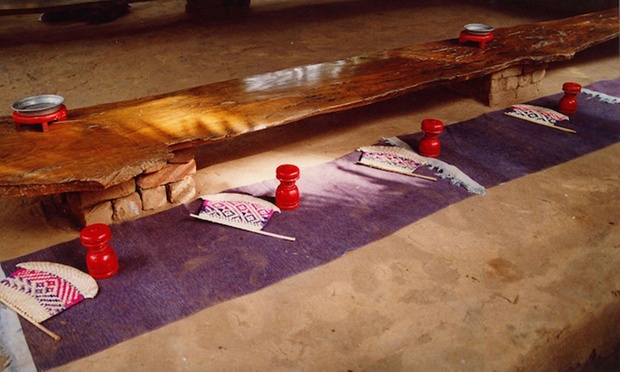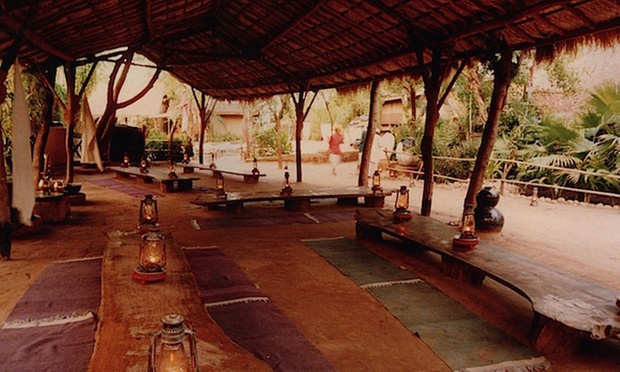 GROUPON MENU
Sample Menu:
Hajmahajam
Welcome Juice
Bajri Na Rotla
Makai Na Rotla
Bhakri
Methi Na Thepla
Makkhan
Khichdi
Kadhi
Bataka Nu Shak
Fresh Vegetable Sabzi -1
Fresh Vegetable Sabzi -2
Kathol (Pulses)
Namkeen Farsan -1
Namkeen Farsan -2
Meethai -2
Leelee Chatni
Lasan Chatni
Daliya Ni Chatni
Papad
Goor
Kakdi
Beet
Onion
Chillies
Tomato
Haldar
Carrot
Pickle
Lemon
Butter Milk
After-Dinner Ice Cream + Kharek
Groupon Partner: Vishalla
Vishalla, located in Ahmedabad, is a traditional Gujarati restaurant designed to give you an ambiance like the local villages of Gujarat. The staff aims to provide warm hospitality you would likely experience in an Indian village. The atmosphere is imbued with a proximity to nature that relaxes the mind. There are no doors to be seen here, which emphasizes the focus on freeing the mind. The waiters and other staff are dressed in traditional Indian gear, with either a turban or a topi on their heads, dressed in the typical dhoti-kurta. The interior design is certainly in a class of its own, proudly symbolizing Indian culture.
Unfortunately the following deal is no longer available
but do not worry, there are more discounts for you
---