Your diet is a bank account, good food choices are good investments. So start by making a great investment with this Groupon!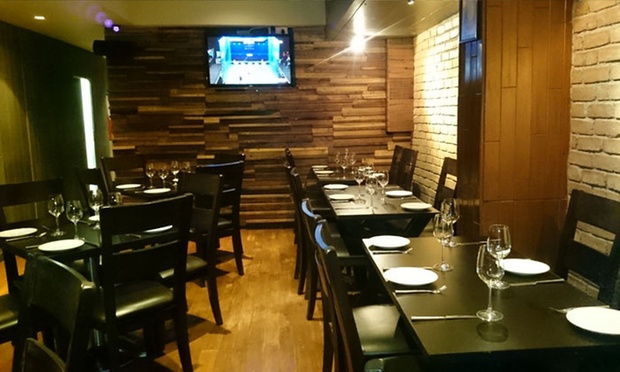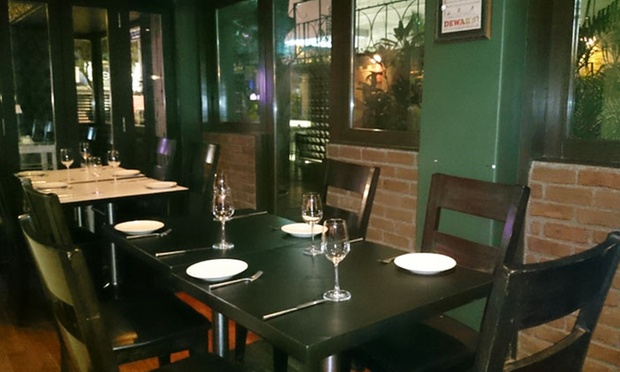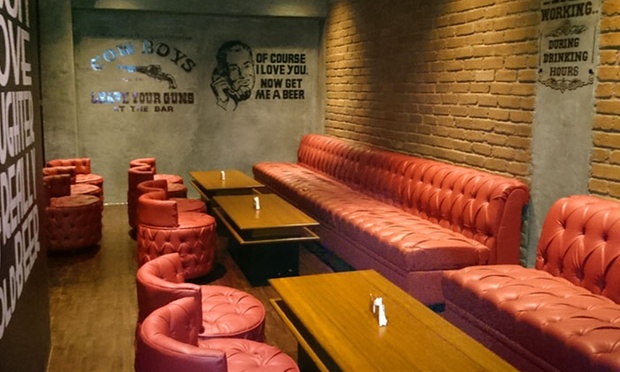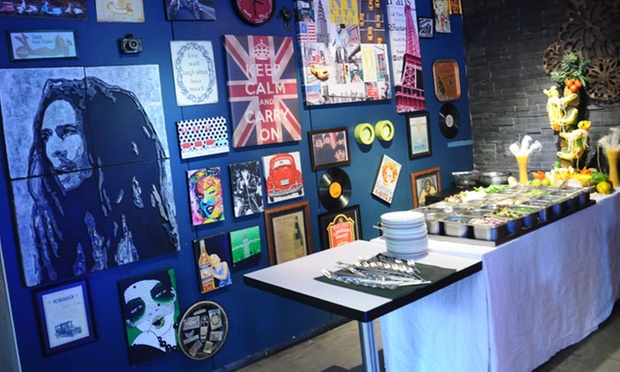 GROUPON MENU
Starters:
Veg:
Feta Dream (a salad of roquette, feta cheese ginger with honey dressing)
Shanghai Mushroom (tangy flavour of sauce with stirred mushroom served with kiamichi)
Veg Quesadilla (filling of cheddar cheese & broccoli)
Paneer Chunks (flavour of pesto sauce served with grilled cottage cheese)
Manchurian Balanise (woked veg dumpling flavour with ketjap manis)
Filo Parcel (fried wonton stuffed with American corn & cheddar cheese)
Mexican Nachos (homemade nachos with salsa & creamy herbed cheese)
Oriental Paneer (homemade paneer with bell peppers)
Chickpea Hummus (Arabian style chickpea blended with tahini & pita bread)
Non-Veg:
Butter Pepper Prawns (flavor of crushed pepper, palm sugar with butter)
Mozzarella Chicken Salad (salad of buffalo mozzarella cheese with orange dressing)
Chicken Quesadilla (filling of cheddar cheese & chicken)
Chicken Charmula (chicken marinated with Indian spices)
Oriental Pork (pork tossed pepper chili oriental style)
Pepper Chicken (flavor of crushed pepper, palm sugar with butter)
Wings of Heavens (roasted chicken wings served with Shanghai sauce)
Duck Wrap (5-spice flavour stirred duck, filled in wrap)
Main Courses:
Veg:
Steak Cottage Cheese (grilled cottage cheese stir veggies with creamy cheese salsa & sesame sauce)
Shitake Mirin Risotto (Arabic rice cooked in mirin & shitake)
Broccoli Udon (wok udon noodles tossed with chili tamarind sauce & green leaves)
Nai Jukai (chef's style)
Thai Curry (Thai red curry veggies, fresh basil served with steamed rice & pita bread)
Pomme de Tere (roasted potato creamy vegetables and fresh green leaves)
Gnocchi (semolina potato gnocchi served with wok veggies)
Non-Veg:
Roastie Chicken (roasted whole chicken with fries)
5-Spice Duck (duck breast in five spices, tamarind and pickled noodles)
Ossobucco (baby lamb in Indonesian gravy with wok pasta)
Pepper Chicken (battered fried chicken in dashi pepper served with mashed potato)
Grana Chicken (grilled chicken in grana cheese served with woked veggies)
Chicken Roulade (stuffed chicken served with demiglaze sauce)
Thai Chicken Curry (Thai red chicken curry & served with rice veggies & pita bread)
Kwetiauw (Malaysian noodles in yakitori flavor, chicken & wok-veggies)
Groupon Partner: Cafe Lager
Cafe Lager is an All Day Diner ''European with Asian Influence''. The Food, Music and Drinks reflect the same ambiance that the interiors and deco of the place reflect, which is Pub Culture in Europe.
The cuisine is a combination of particular cultural ingredient and then blend into authenticity which derive to a phenomenal dining experience. Taking the available ingredients & adjusting it to their natural taste, It's a culinary method that integrates various regional cooking styles in order to create good blends of flavour. Mixing herbs and spices with innovative new blends of flavour. Cooking is an art of mixing ingredients and preparation styles from different countries and cultures into a unique flavour.
Unfortunately the following deal is no longer available
but do not worry, there are more discounts for you
---