The Deal
Green is definitely the new black and embrace it with this Groupon.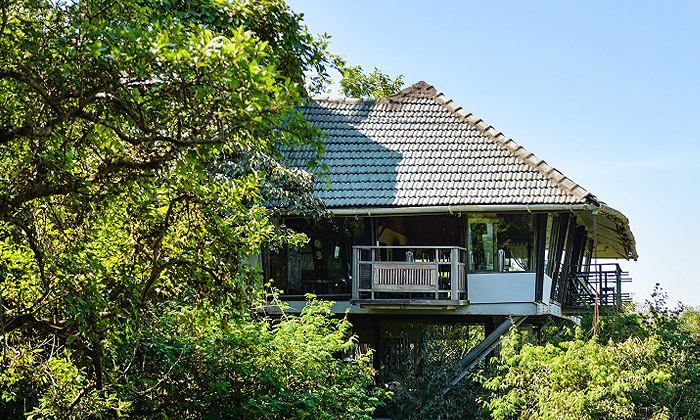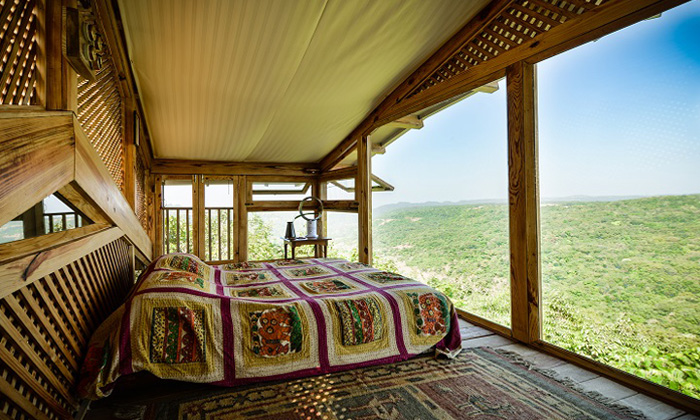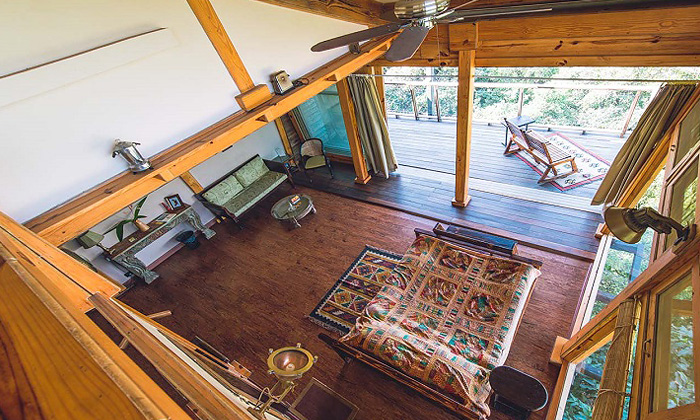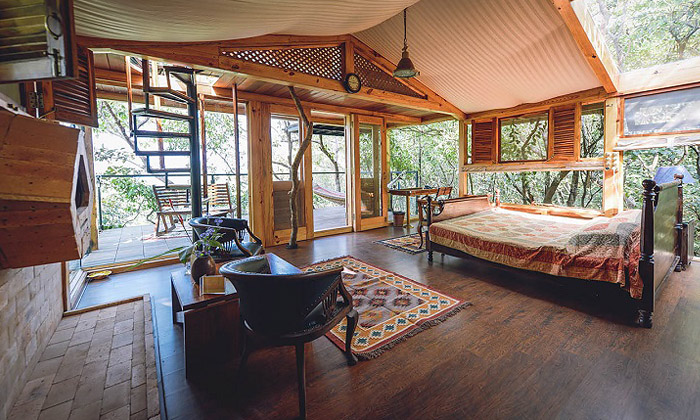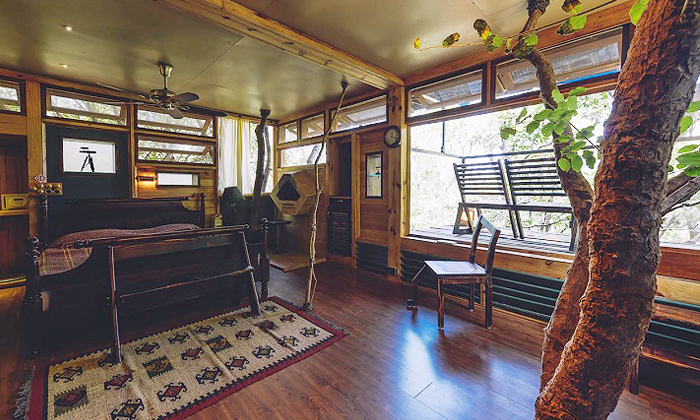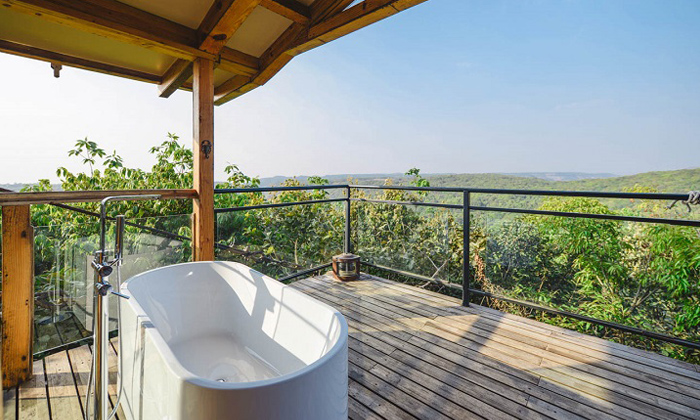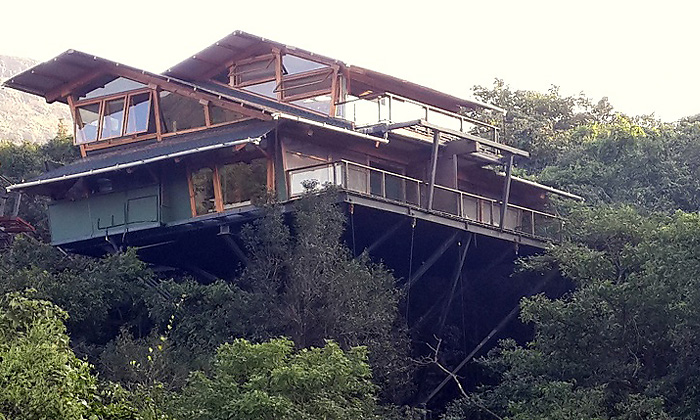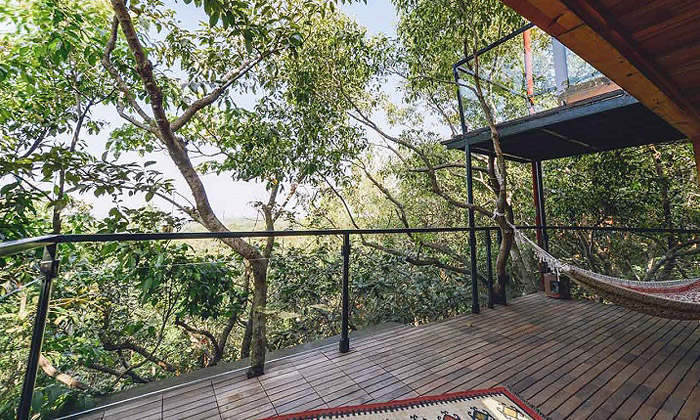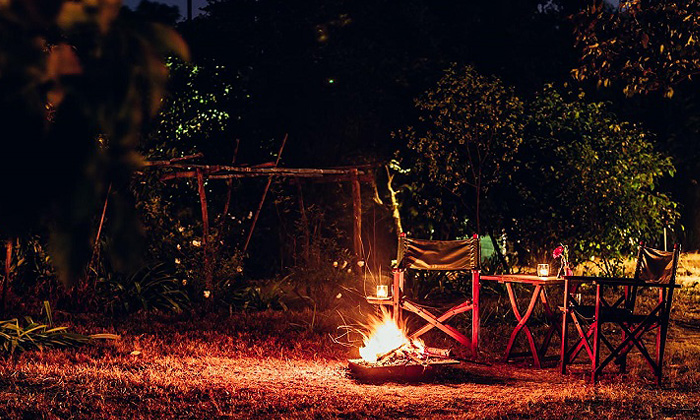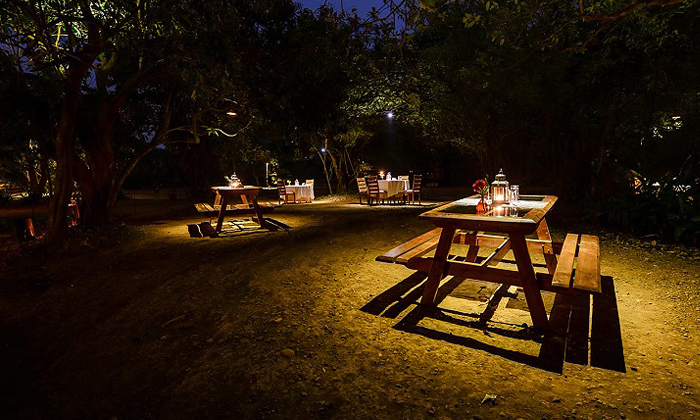 The Machan Hotel is a true blue or rather green ecotourist hub. Nestled in the lush green locales of Lonavala, it aims at providing a real green experience with initiatives like CFL lighting, recycling, organic gardening and much much more.
TYPE OF ROOMS AND DESCRIPTION
Cabins:
Our Cabins are the right choice for a cosy and romantic getaway for couples. Nestled under the Jungle Machans our Cabins are great for those who want to be within Nature and get a feel for living within the trees. With a King sized bed, teak-floored fully equipped modern bathrooms and an outdoor balcony, the Cabins are the right weekend escape away from the hustle and bustle of city life. Please note that all of our accommodations are non-airconditioned.
Forest Machan:
The Forest Machans, rise majestically up in the air, offering our guests views of the dense forests of the Western Ghats. An Indiana Jones-esque wooden bridge effortlessly guides you to your floating abode. The Forest Machan's suite-like accommodations with a Queen bed and master bathroom have been meticulously designed to create comfort amidst timberland surroundings. These Machans are well suited for families with children. In the Monsoons the constant rush of the nearby stream brings Nature right to your doorstep. Please note that all of our accommodations are non- airconditioned.
Canopy Machan:
Perched on the edge of a valley, our independent Canopy Machans comprise of a large northeast facing deck, master bedroom and an attached modern bathroom (including a standalone bathtub). A spiral staircase leads up to its door. From within the room itself you get 220 degree unobstructed views of the pristine Sahyadri hills. It is recommended for couples and those with young children. Due to their location, they are considered by many, as one of our most romantic Machans. Please note that all of our accommodations are non-airconditioned.
Jungle Machan:
Nestled within our trees, our arboreal Jungle Machan accommodations are the perfect match for couples looking to completely escape into Nature. These machans are perfectly matched for hardcore Nature lovers, with living trees sprouting from the floor and going through the roof, and the feeling of being one with Nature is fully encapsulated. Creature comforts aside, the Jungle Machans boast of large Kind sized beds, modern bathrooms as well as outdoor standalone bathtubs.The Jungle Machans are truly comfort with Nature combined. Please note that all of our accommodations are non-airconditioned

Click here for more property details.

Location
Lonavala is a hill station located in the state of Mahrashtra. Just a drive away from Pune and Mumbai, Lonavala which means resting place carved in stone lives up to it's title with it's array of historic caves.
Recommended Places to Visit:
Lonavala Lake
Tiger's Leap
Karla Caves
Duke's Nose
Rajmachi Point
Unfortunately the following deal is no longer available
but do not worry, there are more discounts for you
---