Unique and beguiling, Japanese food can be described as part dinner, part work of art… Have your share of this delight with this Groupon to a food fest at Fujiya!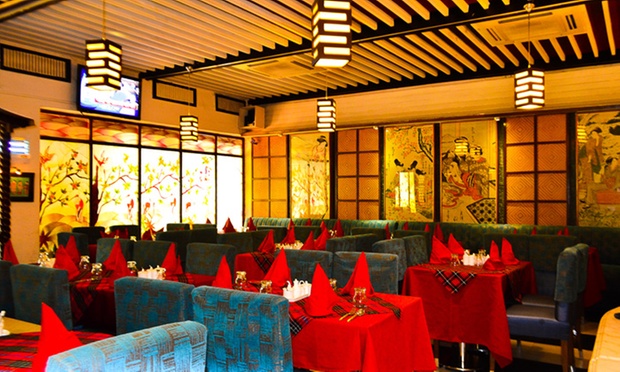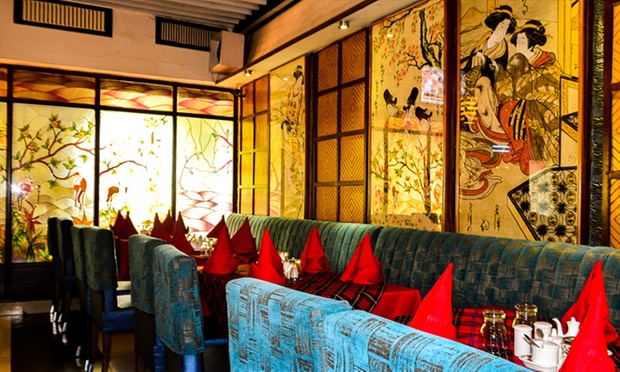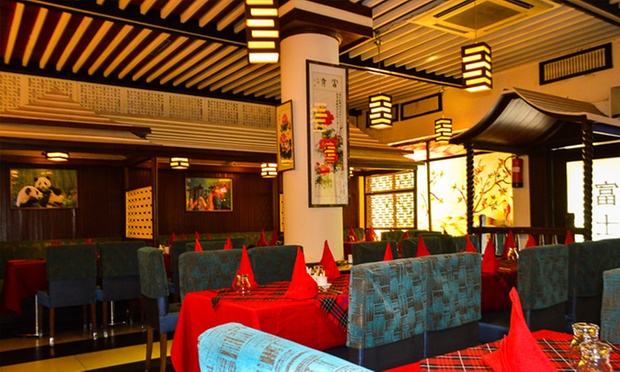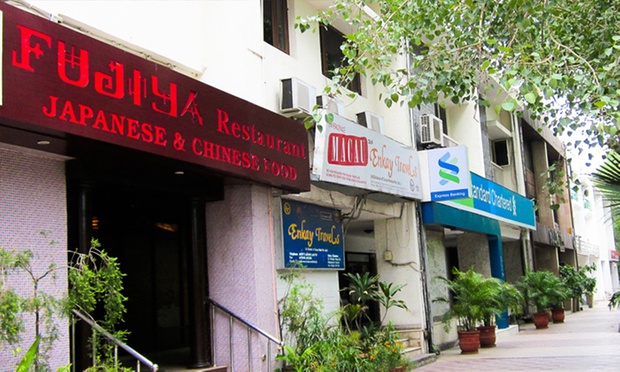 Soups
Hokum Soup
Hot Sour Soup (Veg / Non-Veg)
Sweet Corn Soup (Veg / Non-Veg)
Wanton Soup (Veg / Non-Veg)
Sweet Corn & Asparagus (Veg / Non-Veg)
Starters
Veg
Veg Fried Wantons (Garlic Sauce)
Veg Spring Rolls (Garlic Sauce)
Potato Pepper Salt
Mushroom Pepper Salt
Veg Momos
Lotus Stem Honey Chili
Non-Veg
Kai Chies (Chicken Wings with Ginger Sauce)
Drum Sticks
Chicken Spring Roll (Garlic Sauce)
Chicken Pepper Salt
Chicken Dragon Roll
Main Course
Veg
Crispy Spinach Pepper Salt
Mushroom Bamboo Shoot Veg
Fresh Bamboo Shoot with Bean Sprouts
Bean Sprouts with Capsicum & Onion
Button Mushroom
Potatoes in Hot Garlic Sauce
Roast Bean Curd with Vegetables
Sweet and Sour Vegetables
Vegetable Almonds
Vegetable Manchurian
Egg Plant with Hot Garlic Sauce
Stir Fried Spinach in Szechwan Sauce
Paneer Manchurian
Paneer Chili
Broccoli Pepper Salt
Broccoli, Baby Corn & Button Mushroom with Lemon Sauce/Garlic Sauce
Non-Veg
Sliced-Chicken Yellow Bean Sauce
Chicken Hong Kong Style
Shredded Chicken & Red Chili
Chicken Peking
Chicken Manchurian
Chicken Cashewnut Singapore Style
Chicken with Baby Corn & Broccoli
Honey Chicken Chili
Lemon Chicken
Chicken Chili
Chicken Chili Boneless
Fried Chicken Chinese Style
Chicken with Almonds
Chicken Mongolian
Hakka Chicken Chili
Ginger Chicken Hakka Style
Diced Chicken Hot Special
Sweet and Sour Chicken
Chicken Garlic Sauce
Rice/Noodles
Desserts
Vanilla Ice Cream with Chocolate Sauce
Chocolate Ice Cream
Strawberry Ice cream
Groupon Partner: Fujiya
Serving Chinese and Japanese cuisines, Fujiya is a beautiful restaurant in New Delhi. With vibrant interiors and traditonal paintings lining up the walls, this restaurant is a true delight to the eyes. As much as the decor itself, the food here is cossetted by talented chefs and is a must-try. They are quite famous for their sushi platters too. As for customer satisfaction, they have a dedicated customer base and have been wowing the city for quite some time!
Unfortunately the following deal is no longer available
but do not worry, there are more discounts for you
---