The Deal
Bandhavgarh Forest area is considered to be India's tiger haven. A perfect place to spot the mighty Indian beast, Bandhavgarh is popular among wildlife enthusiasts. Enjoy the sacredness of wildlife and nature at Monsoon Forest, surrounded by lush vegetation.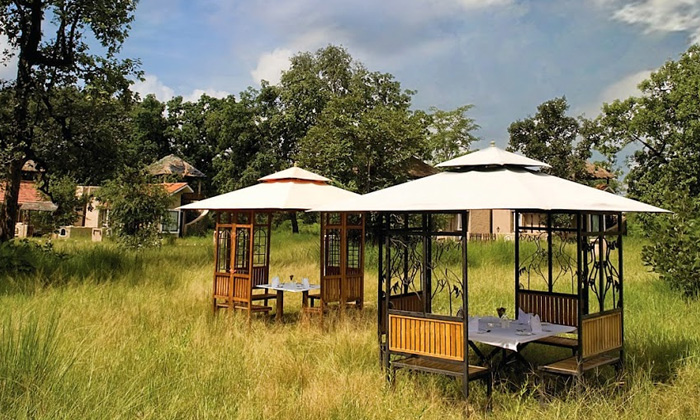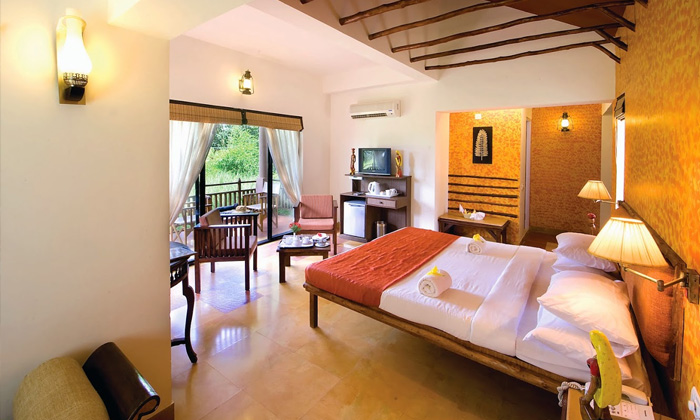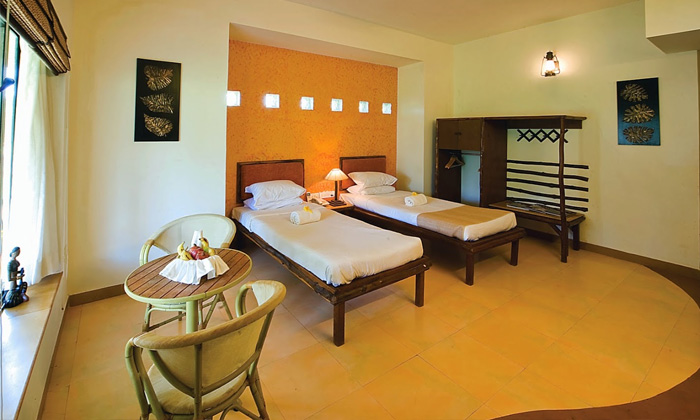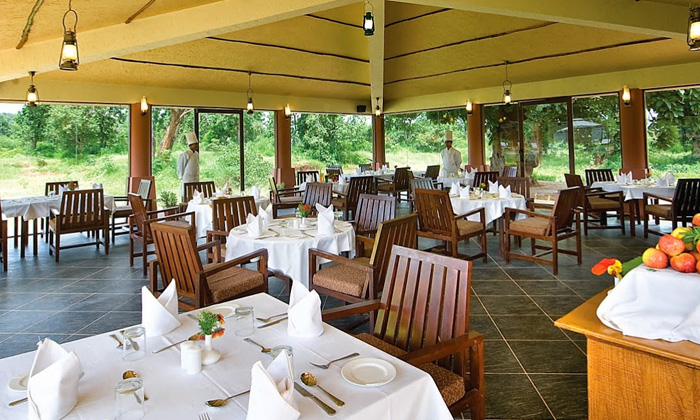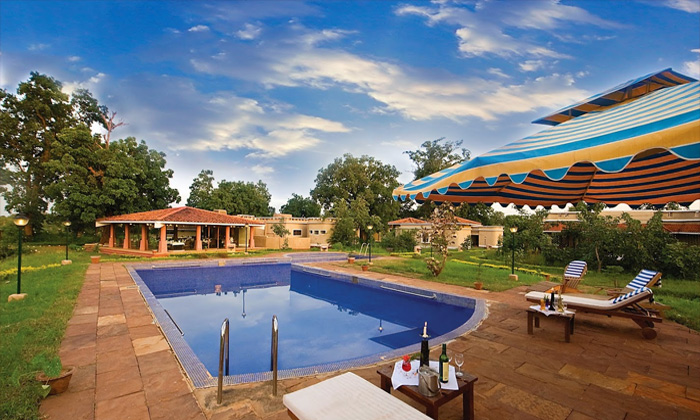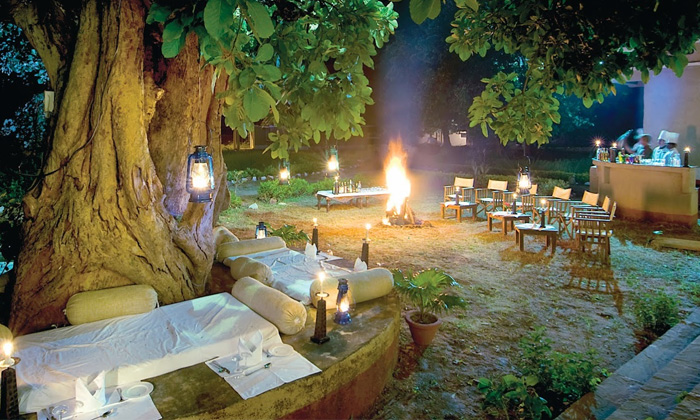 spana-606-6">Hotel
Bundela Jungle Lodge is an exclusive Safari Lodge spread over 8 acres of natural surroundings of the Central Indian forests offering authentic Jungle Experience for its guests. It is managed and marketed by Camps of India.
Madhya Pradesh is well known for its legends and culture. But what most tourists don't know is that it is also the land of the white tiger. The 1200 sq km Bandhavgarh National Park is a tiger reserve, which was once a private hunting reserve for the rulers of Rewa. Nestled amongst the Satpura Hills, it is one of the most scenic national parks in the country, with a perfect mix of rocky terrain, waterlogged grasslands and densely forested valleys. With the most number of tigers per square kilometre in the country, spotting a tiger from a 4-wheel drive is almost easy. However, the most effective safaris are the Elephant Safaris. Equipped with walkie-talkies, the Mahouts know the whereabouts of the tigers and are easily able to lead the surefooted elephants up steep rocky hillsides and down marshy riverbeds. At Bandhavgarh, you'll also find Leopards, Jackals, Jungle Cats, Wild Boars, Sloth Bears, Nilghais, Chinkaras, Sambhars and a large variety of migratory and resident birds.
Location
Recommended Activities:
Jeep and Elephant Safaris to Bandhavgarh National Park - Equipped with walkie-talkies, the Mahouts know the whereabouts of the tigers and are easily able to lead the surefooted elephants up steep rocky hillsides and down marshy riverbeds
Bandhavgarh Fort - The fort now is the private property of the Maharaja of Rewa and prior permission is required to visit it. A one hour trek leads up to the fort and the track is dotted by the small temples of the 12th century, unspoiled forests, and small meandering streams
Shesh Shaiya - The idol of Lord Vishnu is visible in a reclining position on the Shesh Naga, the seven-hooded serpent. The deity stands in a green pool which is also the source of the Charanganga River
Baghela Museum - The Baghela Museum houses personal belongings of the Maharaja of Rewa, who once maintained Bandhavgarh as his personal hunting ground
Sandstone Caves - Around 35 sandstone caves exist inside the northern area of the Park that bear inscriptions dating from 1st century BC
Other places of tourist interest in and around Bandhavgarh include the Tala village, closest to the reserve and a perfect picture of a rural village. Climbers Point, Rampur Pahari and Sita mandap are other places of interest for hikers
Unfortunately the following deal is no longer available
but do not worry, there are more discounts for you
---