One of the most sinful desserts ever concocted, the hot chocolate fudge is a huge tower of pure deliciousness. Large, creamy scoops of rich Vanilla ice cream is layered with oodles of hot chocolate fudge sauce and finished with a generous helping of nuts to transform this dessert into a masterpiece. No wonder Delhiites are so addicted to it! Now you can treat nostalgic taste buds and quench chocolate cravings with the offer of the day with this Groupon!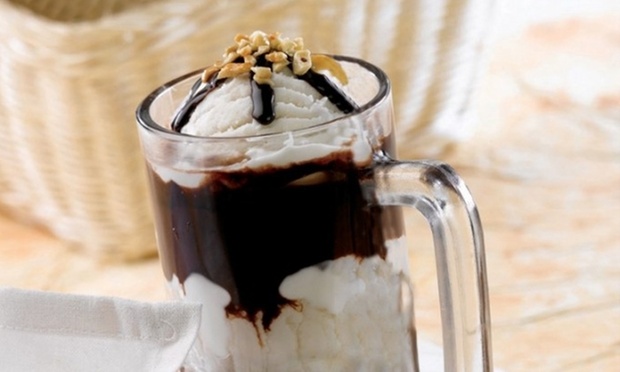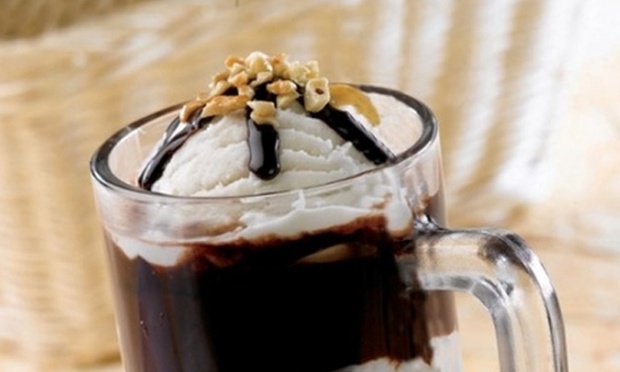 FSR
Noida Sec 2: C - 135, Sector 2, Noida 201301
East of Kailash: 19, Community Centre, East of Kailash, New Delhi 110065
Gole Market: Shop No. 53, Gole Market, New Delhi 110001
K – Block: K-14, Outer Circle, Connaught Circus, New Delhi 110001
Bawa Potteries: Aruna Asaf Ali Marg, Adjusent to B - 4, Vasant Kunj, New Delhi 110070
Vasant Kunj: C.S.C, Ground Floor, Shop No.5, Sector B, Pocket-10, Vasant Kunj, New Delhi 110070
I/C Kiosk
Greater Kailash-II: Nirulas at GK-II, Shop No. E-564, Greater Kailash-II, Main Road, New Delhi 110048
Pacific Mall: Ground Floor Atrium, Pacific Mall, Ghaziabad 201010
Fuel Station
Bhikaji Cama Place: H.P.Petrol Pump, Bhikaji Camma Place, Near Mohd. Pur, Delhi 110066
Groupon Partner: Nirulas Corner house Pvt Ltd
The name Nirula's conjures up fond memories for almost every Delhiite . Family outings back then (we're talking about the 70's!) always meant weekly visits to Nirula's to indulge in exotic western food and desserts. 4 decades later, not much has changed. Nirula's still continues to be one of the most popular food joints across North India.
Having been around since 1934, they have been serving up the widest variety of Indian and International food, beverages and desserts at super affordable prices. The trademark of all the Nirula's restaurants is the warm, welcoming ambience that entices you to enter and the service par excellence.
Unfortunately the following deal is no longer available
but do not worry, there are more discounts for you
---