Some people can't start the day without a hot cup of coffee and a shower to wash off the remnants of their sleep cocoon. Stir up your morning routine with this Groupon.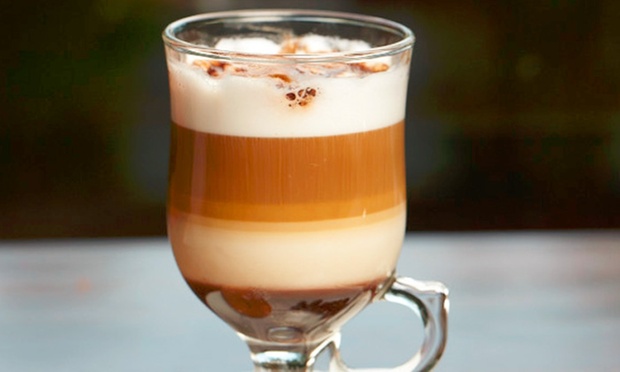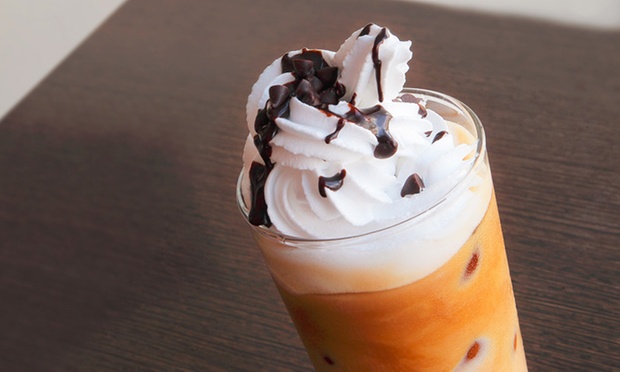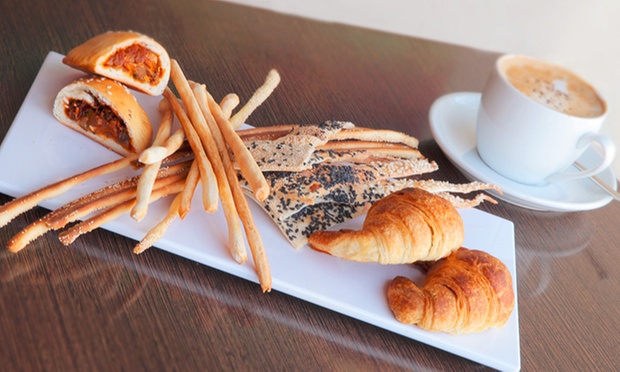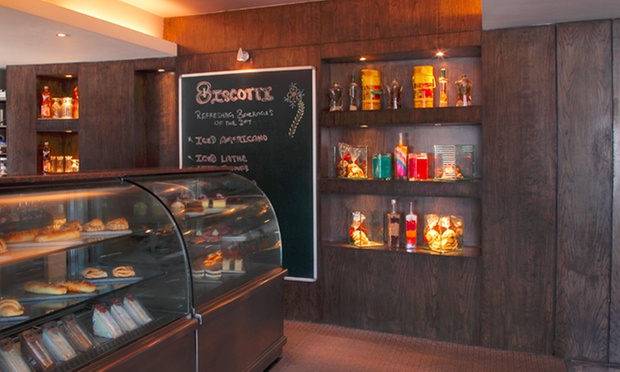 Veg:
Soups:
French Turnip
Pineapple Gazpacho
Cream of Tomato
Tomato & Basil
Tomato Gazpacho
Cream of Mushroom
Salads:
Greek Salad
Caesar Veg Salad
Hummus with Pita Bread
Green Salad Crudités
Greek Salad
pasta Salad
Main Courses:
Pita Bread with Falafel (2pcs)
Veg Quesadillas (2pcs)
Penne Arrabiata
3 Slices of Veg pizza
Potato & Veg Cake Burger
Veg & Cheese grilled Panini in Focaccia Bread (2pcs
Basil Tomato Bruschetta (2pcs)
Non-Veg:
Soups:
Chicken Minestrone
Chicken Pistou
Cream of Chicken
Salads:
Caesar Chicken Salad
pasta Chicken Salad
Waldorf Chicken Salad
Main Courses:
Pita Bread with Roasted Chicken
Chicken N Cheese Panini
Chimichuri Marinated Chicken Steak (2pcs)
3 Slices of Chicken Tikka pizza
Saffron-Fennel Marinated grilled Chicken (2pcs)
Harissa Spiced Chicken Vol-Au-Vent (2pcs)
Beverages:
Hot Beverages:
Cappuccino
Cafe Latte
Green Tea
Ginger Lemon Honey Tea
Americano
Expresso
Cold Beverages:
Flavored Iced Tea
Ginger Live Cooler
Ice Latte
Berry Blast
Ginger & Crusted Pepper Corn Butter Milk
Ice Frappuccino
Groupon Partner: Biscotti Restaurant
Located in Chakala, Hotel Mirador is a 4-star business Hotel that offers a range of modern amenities and facilities to its guests. The Hotel sports a contemporary look coupled with traditional Indian hospitality. The in-house restaurant, 'Biscotti' offers freshly brewed coffee anda wide range of juices and snacks for the guests to indulge in.
Unfortunately the following deal is no longer available
but do not worry, there are more discounts for you
---