Life is frequently complicated with vital decisions such as what to eat. Do away with confusion and have it all with this Groupon to The Verve in Royal Orchid Resort and Convention Center.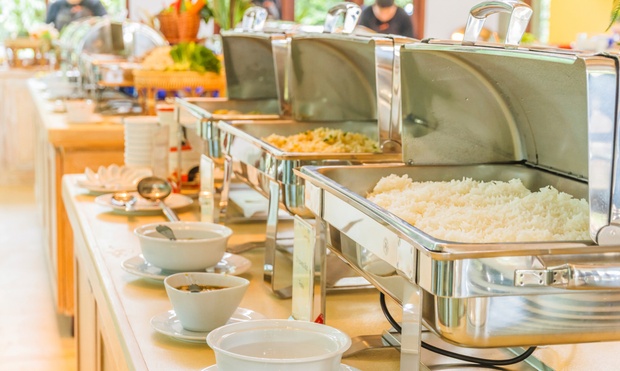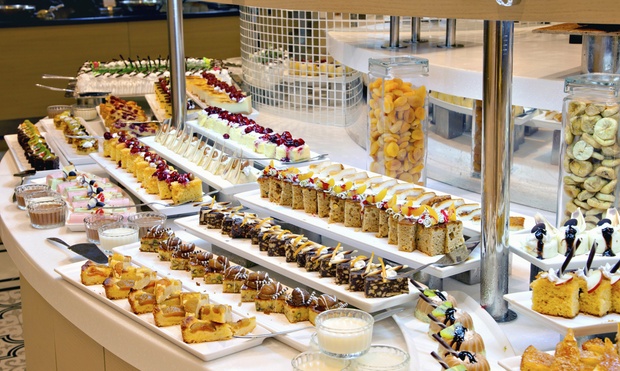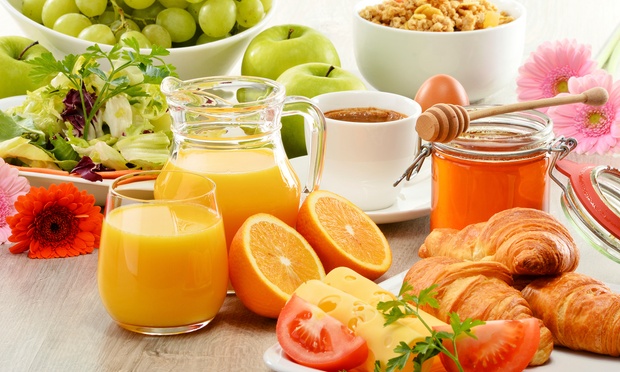 Buffet Breakfast:
Porridge
Corn Flakes
Wheat Flakes
Muesli
Cold Milk
skimmed Milk
Hot Milk
Cookies: Date, Raisin, Cashewnut, Ginger, Lemon, Mint, Flavored Honey
Carrots, Cucumber, Tomatoes, Radish, Lettuce, Sprouts, American Corn, Green Peas
Potato Preparations
1 Compound Salad
Cheese Platter – Amul Slices, Cheddar, Emantal
Celery Sticks in Juice
Cold Cut Platter
Plain Curd
Flavored Curd
Vegetable Juice
2 Types of Canned Juice
Fresh Juice
Milk Shakes
Cold Coffee
Baked Beans
Aloo Baji
Chutneys - Green, Coconut, Tomato
Sausages
Boiled Eggs
Bacon
Fish Preparations
Idly, Ghee, Gun Powder
Sambar
Poha / Semiya Bath
Kesari Bath / Sweet Pongal
Muffins
Croissant
Danish
Fruit Cake
Fruits: Water Melon, Papaya, Musk Melon, Grapes
Toast – White / Brown Bread
Nutralite Butter
Tea
Coffee
Live Counter:
Omelettes
Dosa – Live (Masala, Plain, Uttapam)
Poori / Bature
Parathas
Waffles
French Toast
Buffet Lunch & Dinner:
Soups: Veg & Non-Veg
Soup Sticks
Bread Roll
Soya Sauce
Chili Vinegar
Cucumber Crudites
Carrot Crudites
Reddish Crudites
Tomato Wedges / Cherry Tomato
Onion Rings
Compound Salad (2 Varieties)
Simple Salad (2 Varieties)
1 Non-Veg Salad
3 Types of Dressing
Plain Curd
Lemon
Green Chili
Butter Chiplet
Main Course (Fish & Chicken Preparation)
Continental Preparation (Veg)
pasta Preparation
Chinese Preparation (Veg)
Noodles
South Indian Papad
South Indian Veg Preparation
Indian Veg Preparation
Dal Preparation
Paneer Preparation
Pulav
Steamed Rice
Rasam
Curd Rice
Chili Fryums
Rice Fryums (3 Varieties)
Mango Pickle
Mix Veg Pickle
Indian Hot Dessert
Cold Indian Dessert
Cold English Dessert (4 Varieties)
Fruit Salad
Ice Cream
Sunday Brunch:
Soup: 1 Veg & 1 Non-Veg
Salad Bar:
Veg Crudites
2 Simple Veg Salads
2 Veg Compound Salads
Corn / Peanut / Sprout / Chick Peas
2 Non-Veg Salads
4 Types of Dressing
Starters (Live Stations):
Agra Style Chat
Samosa / Kachori
Tandoor Veg
Tandoor Non Veg
Indian Non Veg Tawa
Poori / Batura / Pav
Dosa /Appam
South Indian Tawa
Mangolian Rice / Noodles
Main Course (Veg):
Chinese Veg Semi Preparation
1 Continental Potato Preparation
1 Continental Veg Preparation
1 South Indian Veg Preparation
1 Indian Paneer Preparation
1 Indian Veg Preparation
Rasam
Steamed Rice
1 Dal Preparation
Indian Flavored Rice
Main Course (Non-Veg):
1 Fish Preparation
1 Chicken Preparation
Mutton Biryani
Kids Zone:
2 Types of Sandwiches
3 Types of Cereal
Cold Milk
Hot Milk
Fresh Juice
Canned Juice
Fruit Salad
Desserts:
1 Chef's Choice Dessert
Jalebi -- Live
1 Hot Dessert
3 Cold Desserts
Fruit Salad
Choice of Ice Cream
Groupon Partner: Verve - Royal Orchid Resort and Convention Center
The Verve –Royal Orchid Resort and Convention Center is a multi-cuisine restaurant located in Yelahanka. Here, you can experience Mediterranean, European, Oriental and Indian cuisines.
Unfortunately the following deal is no longer available
but do not worry, there are more discounts for you
---