spana-157-6">pizza is food for every mood. So not matter what you're feeling, head on down to Eagle Boys spana-157-6">pizza and have a memorable time with this Groupon.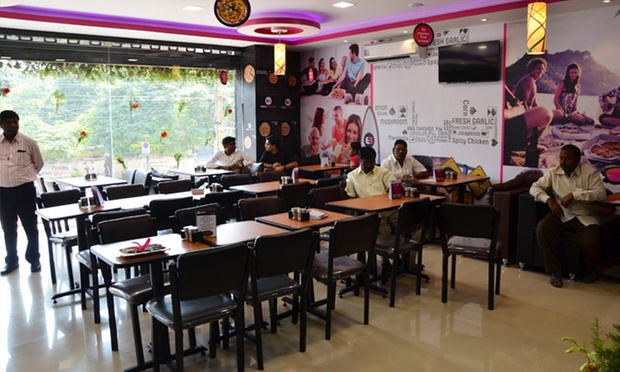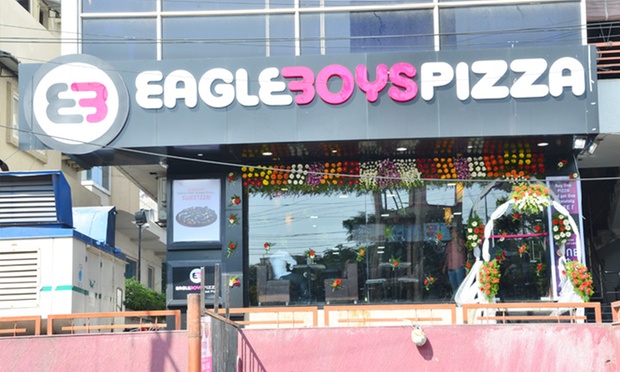 spana-157-6">pizza:
Simple
Veg:
Margherita
Cheese & Tomato
Non-Veg:
Zesty Chicken
Cheesy Chicken
Classic
Veg:
Double Cheese Margherita
Veg Classic
Country Style
Veg Lovers
Veg Spicy
Spicy Hawaiian
Non-Veg:
BBQ Chicken
Spicy Chicken
Bondi Chicken
Chicken Stack
Chicken 'n' Corn
Super
Veg:
Tandoori Paneer
Vege Deluxe
Veg Mexicana
Aussie's Favorite Veg
Non-Veg
Chicken Kheema
Chicken Tandoori
Chicken Mexicana
Aussie's Favorite Chicken
Gourmet
Veg:
Veg Supreme
Veg Extravaganza
Non-Veg:
Chicken Extravaganza
Chicken Supreme
Sides:
Chicken Nuggets
Chicken Popcorn
Cheesy Garlic Scroll
Spicy Garlic Scroll
Dessert:
Triple Chocolate Sweetzza
Blue Berry Cheese Cake
Brownie Bite
Raspberry Cheese Cake
Groupon Partner: Eagle Boys spana-157-6">pizza
Eagle Boys spana-157-6">pizza, spread across 3 locations serve a variety, drinks and more on their menu. They thrive on passion and focus on delivering taste. Also, they have a dedicated staff that will cater to your every need, making your visit a satisfying one.
Unfortunately the following deal is no longer available
but do not worry, there are more discounts for you
---