Winning recipes coupled with a welcoming tummy perfectly equals a Groupon. So don't waste any more time and dive into awesome!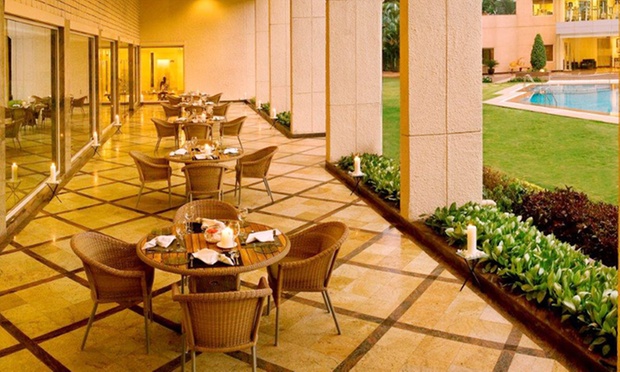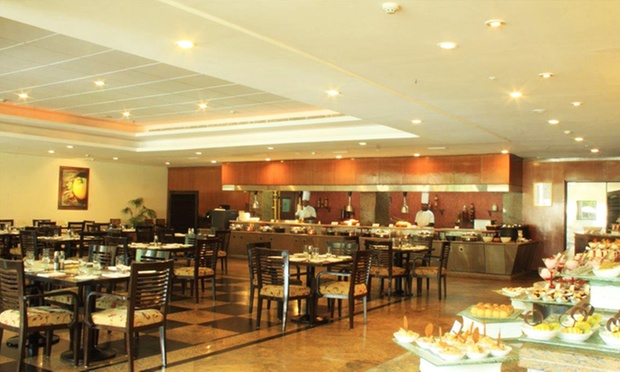 Breakfast
Consists of American / Continental /Indian / Fitness as well as Oriental Selections
Buffet Lunch / Dinner
Soups (1 Veg & 1 Non-Veg)
Salads & Cold Cuts:
Two Veg & Non-Veg Starters (For Lunch 1 Starter Each)
Sprouts Selection
6 Non-Veg Cold Cuts (Salmon / Chicken / Lamb / Pork)
8 Veg Salads, Lettuce Bar & Condiments
Assorted Cheese Section with Accompaniments
Main Course:
1 Continental Non-Veg Preparation
3 Continental Vegetarian Preparations
2 Indian Non-Veg Preparations
5 North Indian Veg Preparations
1 South Indian Veg Preparation
3 Chinese Dishes (Including Noodles)
Non-Veg Biryani
Steamed Rice
Assorted Indian Breads
Desserts:
6 Continental Desserts
2 Cold Indian Desserts
2 Hot Indian Desserts
Fresh Seasonal Cut Fruits
Groupon Partner: The LaLit, Bangalore
Located near Kumara Krupa High Grounds, The LaLiT Bangalore is an upscale 5-star Hotel that offers premium accommodation and services. Its in-house restaurant 24/7 offers a classy venue with a refined design and efficient service. The restaurant serves a variety of cuisines and is led by a team of experienced chefs.
Unfortunately the following deal is no longer available
but do not worry, there are more discounts for you
---