Unlike in the case of hungry hippos, marbles don't do a great job at satiating human hunger. Stuff yourself with this Groupon.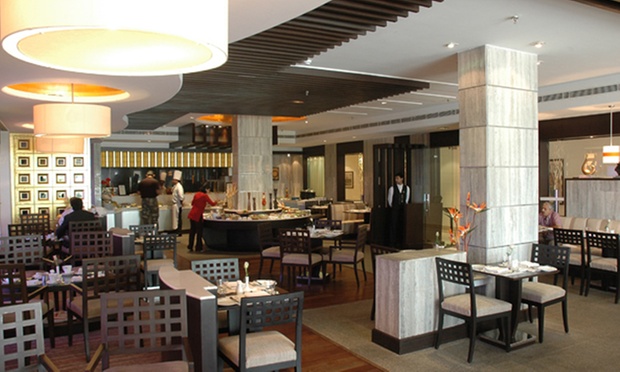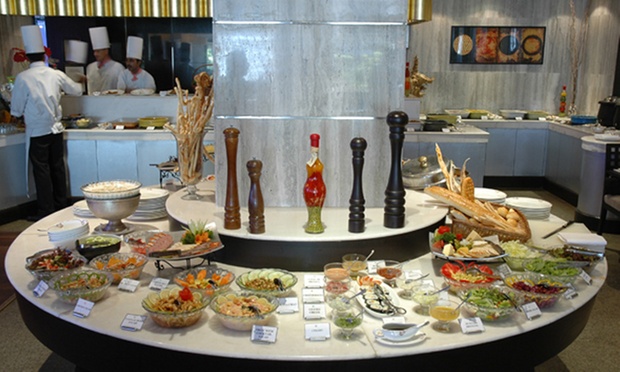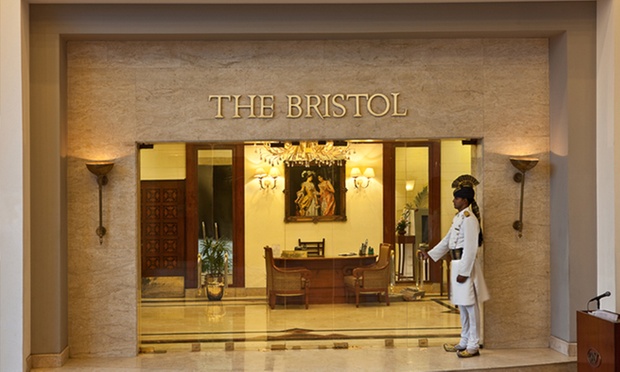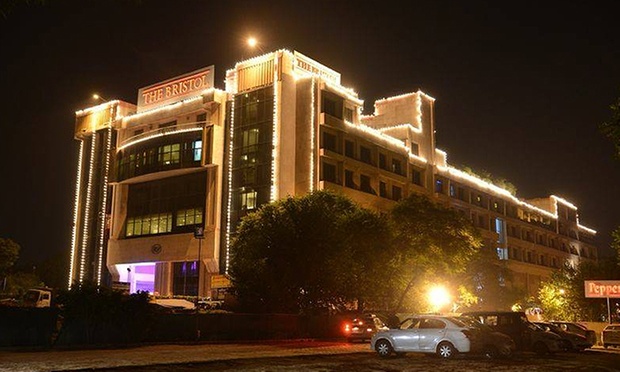 Buffet Breakfast:
3 types of Cut Fruits
2 types of Sprouts
Assorted Lettuce
Green Salad
2 types of Dressings
4 types of Cereals
Plain Curd
Choice of Cookies
2 types of Fruit
Assorted Morning Bakeries
Cold Milk
Hot Milk
Flavored Lassi
Milk Shake
2 types of Canned Juice
3 types of Butter
4 types of Chutneys
Tea / Coffee
Hot Breakfast (Daily Change as per the Chef)
Plain Idli / Sambhar
Ajwaini Poori
Aloo Mutter Ki Bhaji
Sevian Upma
Basan Ka Chilla
Hash Brown Potato
Herb grill Tomato
Baked Beans
Raisin Porridge
Chicken Sausage
Bacon
Live Egg Counter
Choice of Dosa to Order
On Table: Jam /Honey /Marmeled / Butter
Buffet Lunch and Dinner:
Soup
Snacks
Salad & Cold Section
Green Salad Component (Onion / Tomato / Cucumber)
4 Veg Compound Salad
1 Cold Meat Platter
2 types of Lettuce
3 types of Dressing
Cut Fruit
1 Cold Preparation
Achar , Papad, Chutney
Main Course
1 Indian Non-Veg Preparation
1 Continental /Chinese Non-Veg Preparation
1 Indian Paneer Preparation
1 Indian Seasonal Veg Preparation
1 Indian Potato Preparation
1 Chinese Veg Preparation
1 Indian Dal Preparation
1 Rice Preparation
Noodles
Indian Breads (Naan / Roti / Laccha)
Dessert
3 Continental Preparations
2 Indian Preparations
1 choice of Ice Cream
Groupon Partner: Palmyra - The Bristol Hotel
Located in DLF Phase 1, Palmyra serves a combination of National and International cuisine, with the menu encompassing light snacks and complete meals. Sumptuous in content and variety, the buffet at Palmyra satisfies both the gourmet and the gourmand.
Unfortunately the following deal is no longer available
but do not worry, there are more discounts for you
---