Unknown to many, ice cream was first created when a boy dropped a bowl of cream on a block of ice and decided to lick it up. Discover new accidental creations with today's Groupon.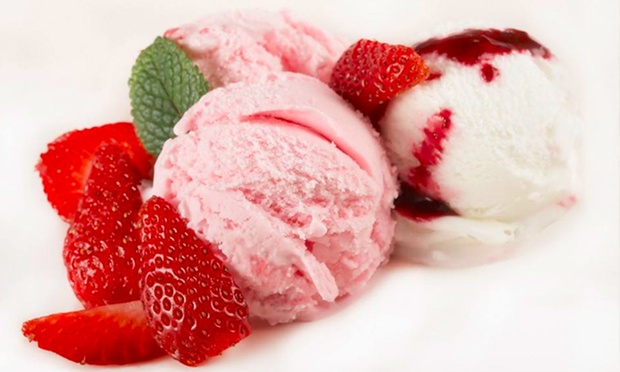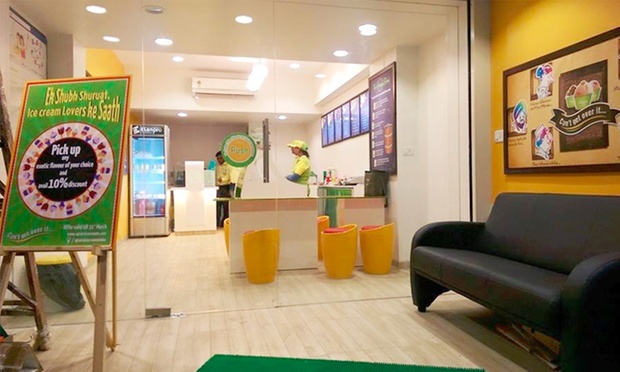 Fruittylicious:
Amazing appleberry
Asli Alphonso
Coconut Cravings
Guava Glory
Jambu Josh
Luscious Lychee
Mosambi Magic
Orange Apricot
Owesome Orange
Peachy Promise
Pineapple Passion
Ravishing Raspberry
Scrumptious Sitafal
Strawberry Story
Nuttylicious:
Anjeer Akhrot
Crunchy Chikki
Kesar Pistachio
Pan Pasand
Roasted Almonde
Romantic Almonde
Romantic Rose
Vanilla Vibes
Chocolicious:
Brownie Blast
Caramel Crumble
Classic Choco
Cookies N Cream
Funky Ferrero
Mint Marvel
Sorbelicious:
Berry Bonanza
Killer Kiwi
Lemony Lime
Slurpy Sugarcane
Watermelon Wonder

Locations:
Thane outlet: Shop 9, Gagangiri CHS, Panch Pakhadi, Thane West, Mumbai. Number: +918452008024 
Matunga Outlet: Shop 1, Radha Bhuvan, King's Circle, 471 Adenwala Road, Adenwala Road, Matunga East. Number: +919987766207
Powai Outlet: Shop 61, Galleria Mall, Hiranandani Gardens,Powai, Mumbai. Number: +918452008025
Apsara Ice Creams boasts of having over 35 scrumptious flavors of which 25 flavors are available round the year. Their ever popular Ice Cream Illusion is made of ice cream as a milkshake. Apsara Ice Cream has lived up to its title as "Taste Creator" by introducing 2-3 flavors every year since 1988. 
Apsara Ice Creams are egg-less, contain no preservatives or artificial flavorings, are nutritious as they have natural fruits & nuts. Available in various packs from 100ml to 500gms & can be carried anywhere in the world in their special dry ice containers.
Unfortunately the following deal is no longer available
but do not worry, there are more discounts for you
---